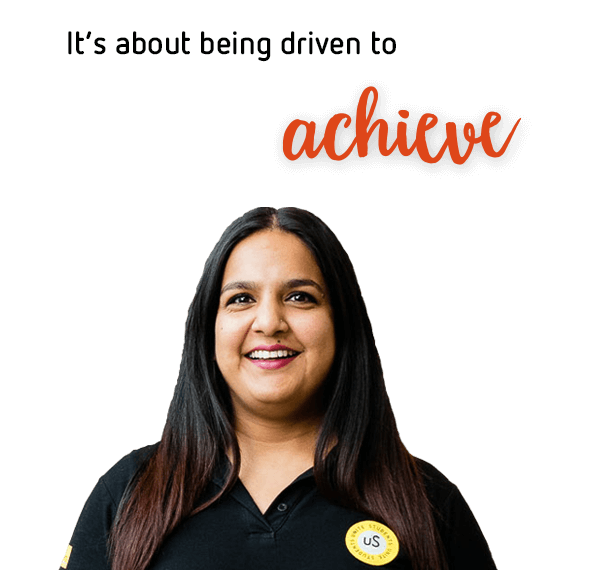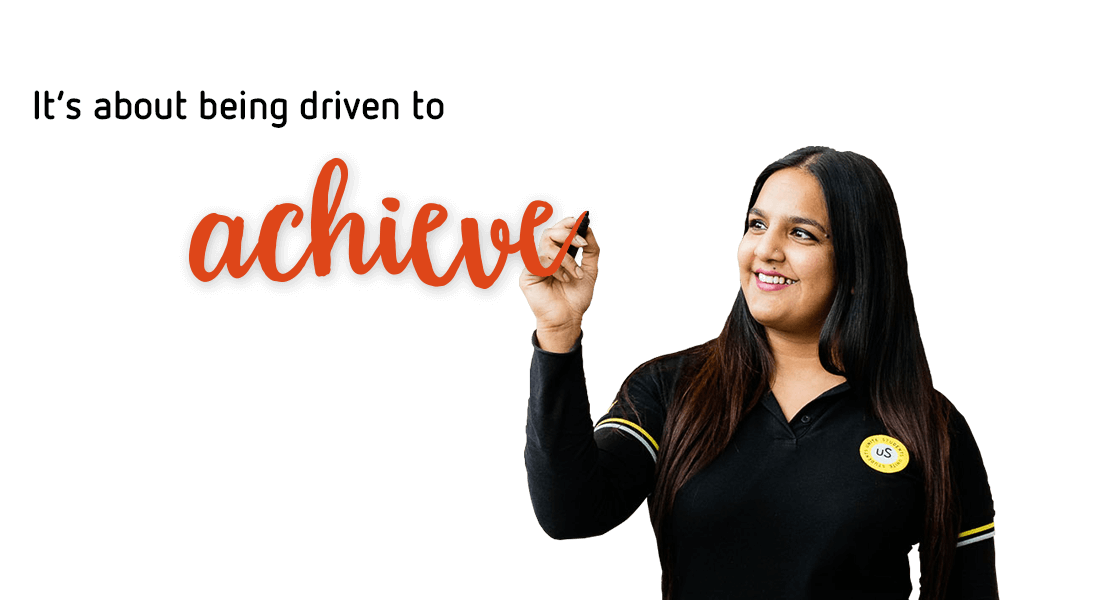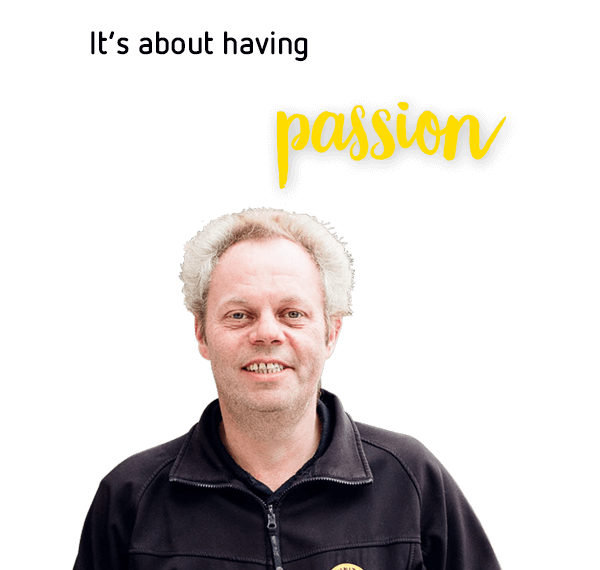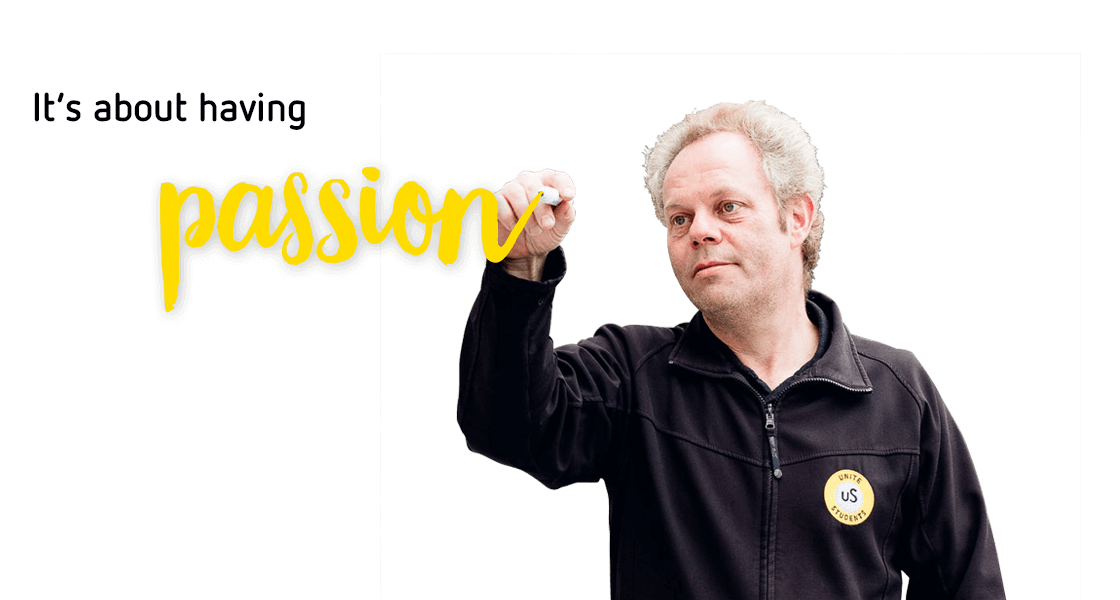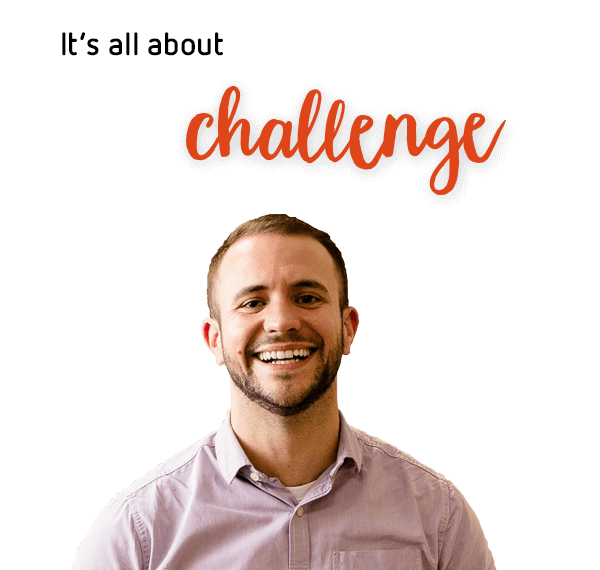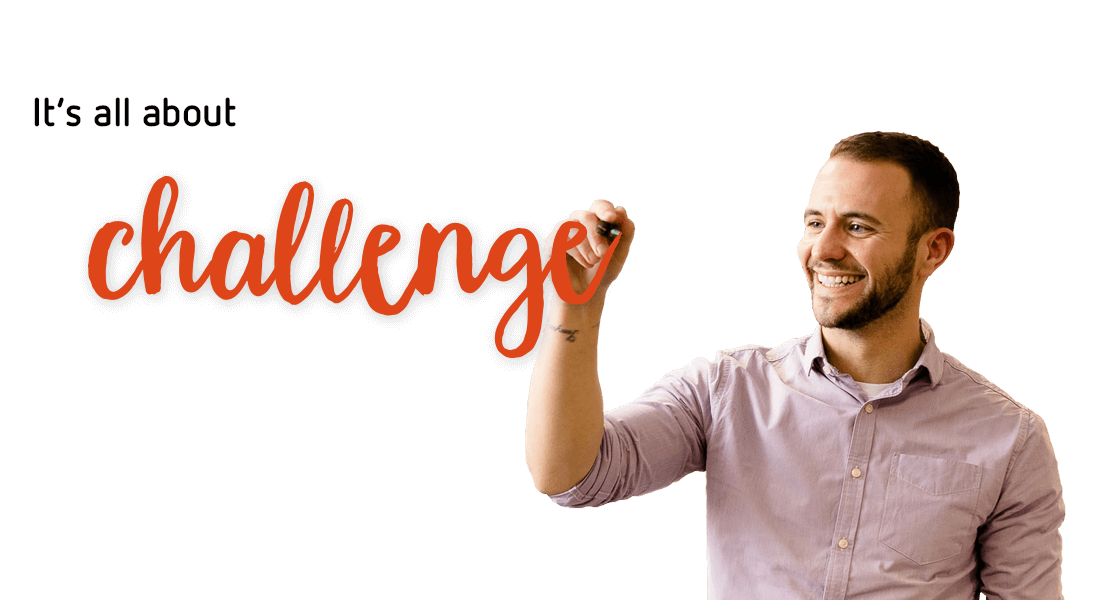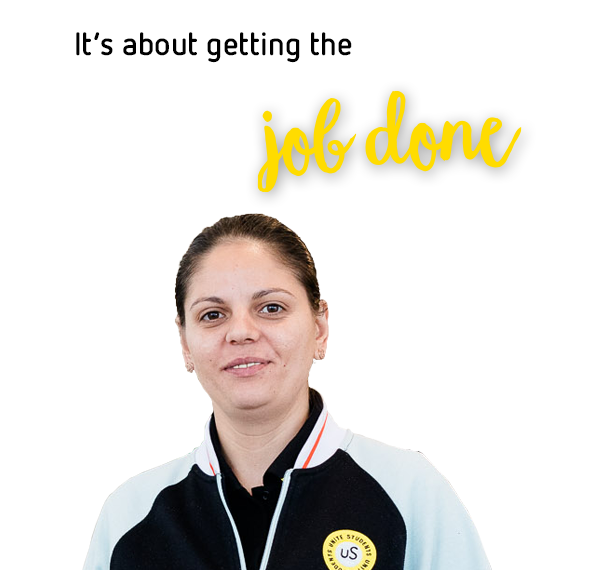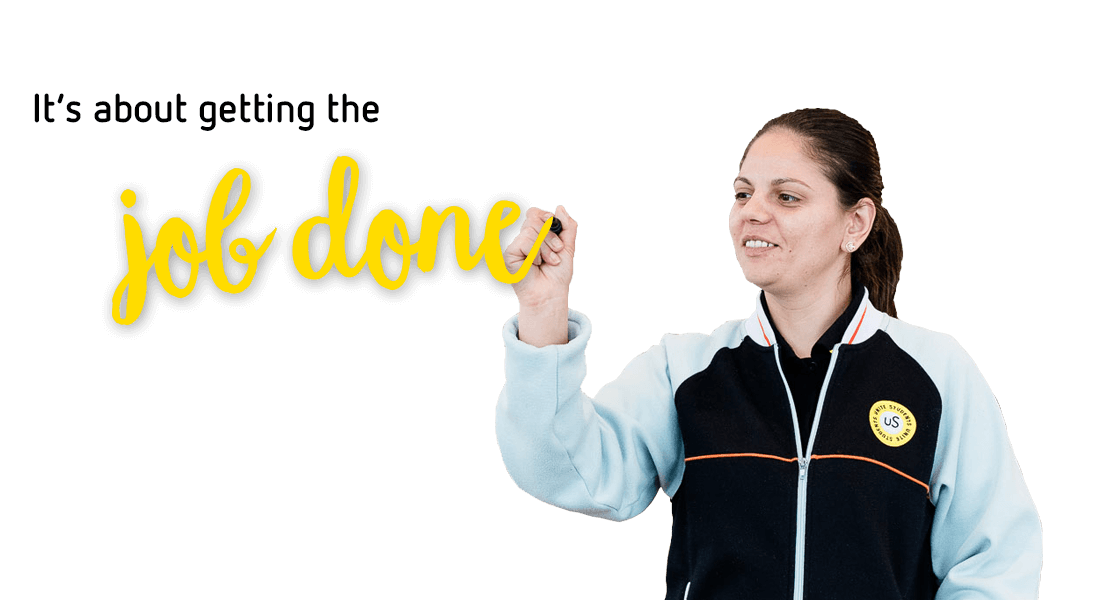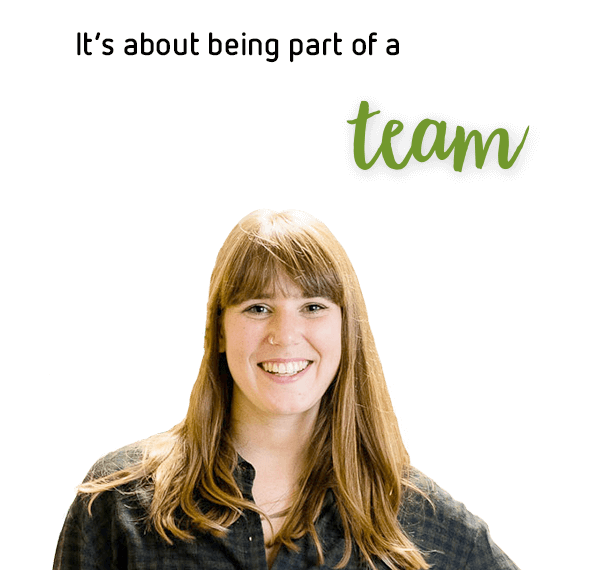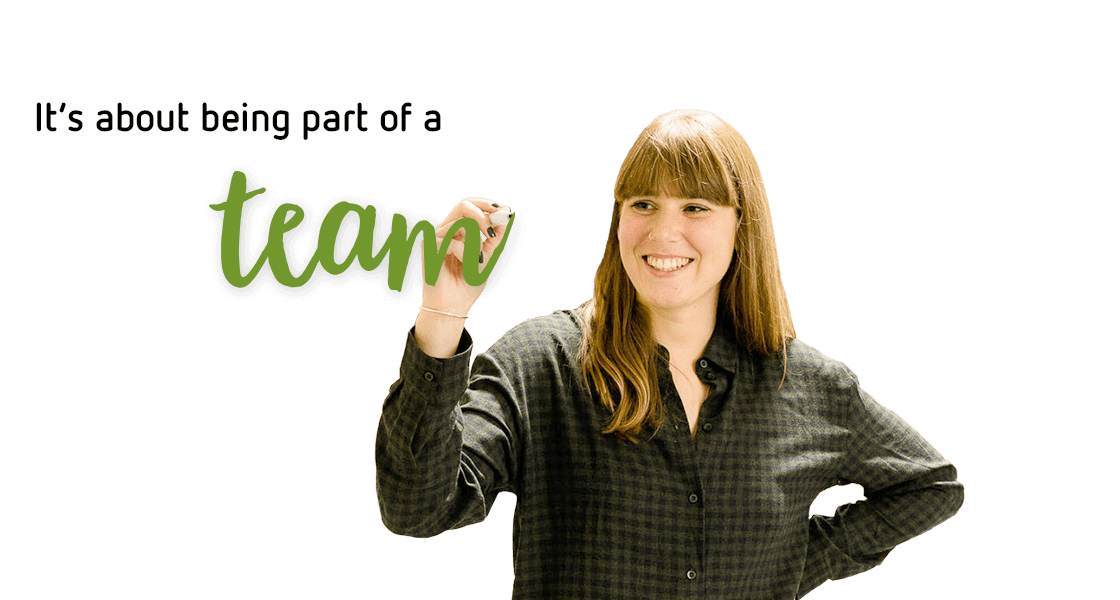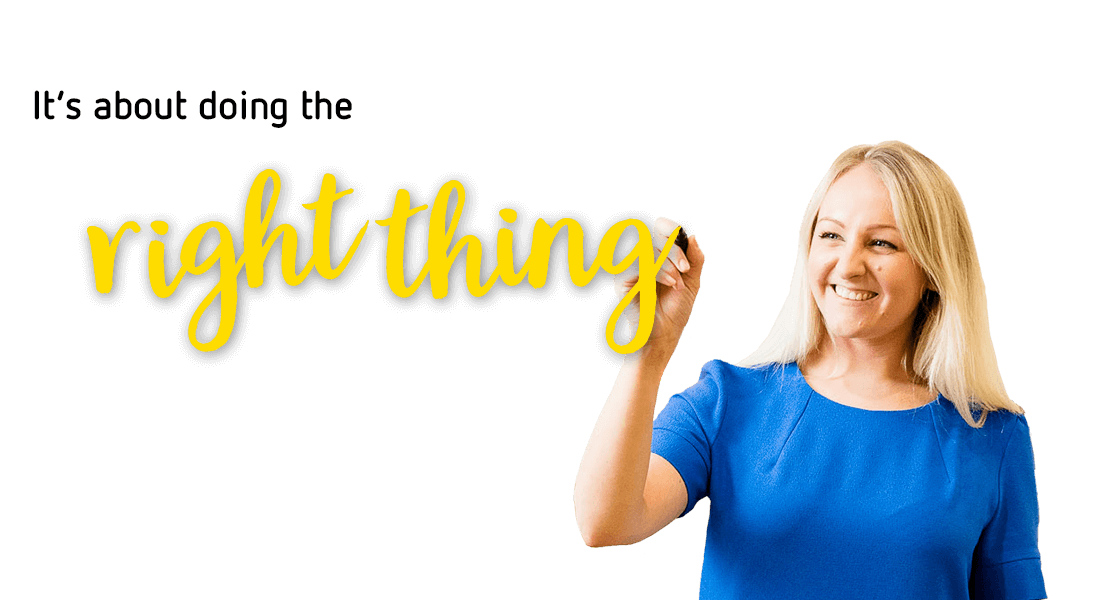 Unite Students is a unique organisation filled with positive energy and new ideas
Watch this video to find out what makes us different to other organisations.
Who are we?
We're a diverse team, driven by a passion for helping people be the best they can be.
Everything we do is about creating a home for 50,000 young people as they make their way through university. Not just a place to live but somewhere that helps them get the very best out of a uniquely exciting time in their lives.
It's our shared purpose and we call it a Home for Success.
We've been doing it for over 25 years, which means we're not only the UK's largest provider of student accommodation but the most experienced. No-one knows students better.
We use this insight to create homes (not buildings) designed around what matters most to students. We use it to deliver a service (not a series of transactions), specifically designed to help students make the transition to university as quickly, as smoothly and as painlessly as possible and, after that, to be there when they need us. We use it to take the hassle out of all the administrative chores that we know students hate.
We're also an organisation which takes its responsibilities seriously. We want to make a positive contribution to society and the communities where we work.
To do all this we need exceptional people. People who constantly want to make things better. People who always finish what they start. People who are not afraid to make their voice heard when something's not right. People who know that great teams are more than the sum of their parts. People who take real pleasure in doing things well.
Is that you?
Values

Creating Room for Everyone

Keeping uS Safe

Doing What's Right

Raising the Bar Together
We're a values-driven organisation. That means we don't just care about what you do. We care about how you do it. And our values aren't just some words on the wall. They're what helps us stay ahead of our competitors and deliver a Home for Success.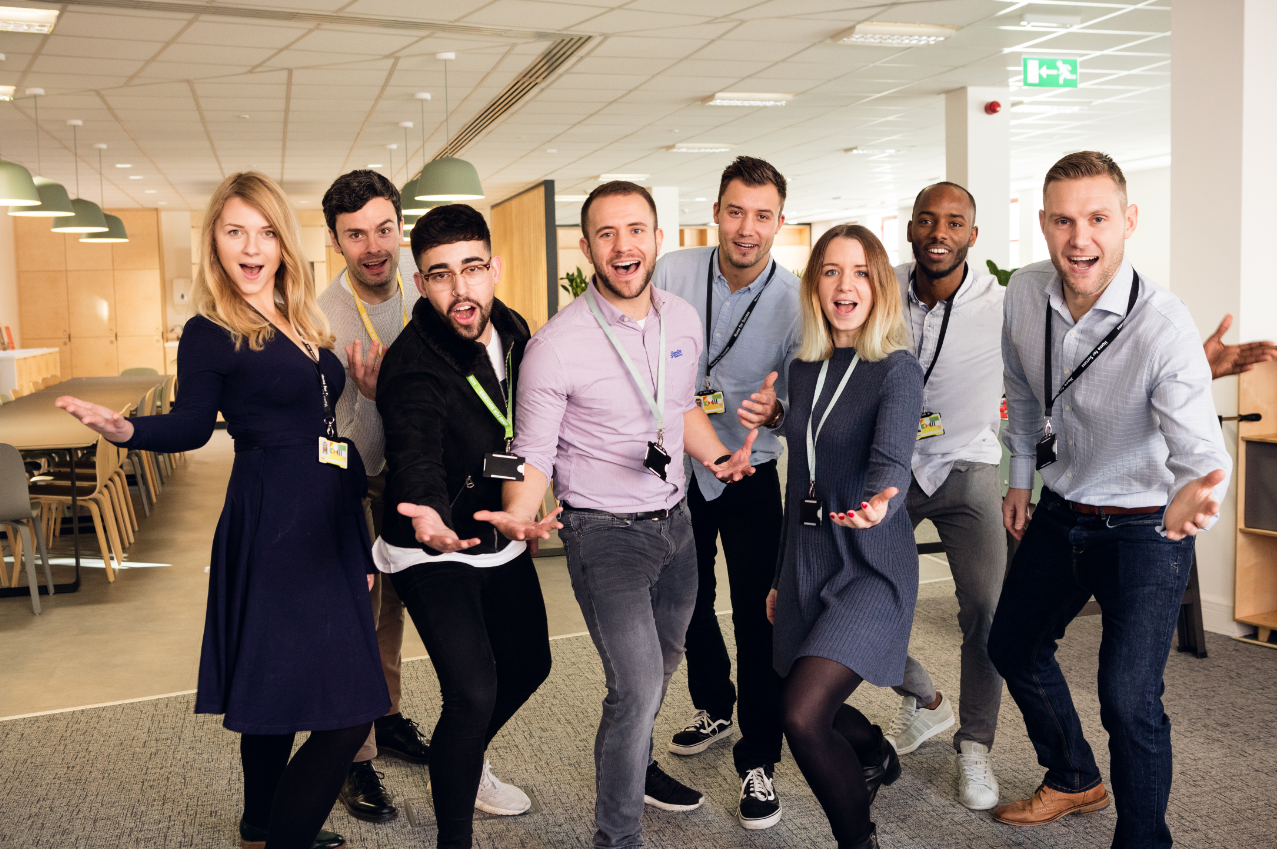 We are
Challenging
Goal-oriented
Persistent
Collaborative
Fun-loving
Are you?...
Ambitious
Focused
Tenacious
Team player
Enthusiastic
Working for Unite Students
When it comes to our people, we focus on doing a few simple things well.
We recruit the best. We don't care what you look like, where you come from, your beliefs or your lifestyle. We just want people who will help us be better.
We pay a lot of attention to helping people settle into our company and their new role fast. The sooner you feel at home and part of the team, the sooner you can start making a difference.
We believe in a work-life balance. So we support flexible working and family friendly initiatives that provide time away from the workplace and help you maintain a healthy lifestyle balance.
We invest in making sure all our people have the tools and the skills they need to do their job. We want you to succeed and develop. We want you to be the best you can be

Because we expect a lot from our people, we also recognise their commitment. That's why we're one of only a small number of companies in the UK to have earned the coveted Gold Standard Investors in People Award.
We want our people to share in the company's success. So we make sure everyone is rewarded fairly and on merit. We're proud to reward our people with the benefits below…
Benefits of working with uS

Company Bonus Scheme
We run an annual bonus scheme based on business performance so you can share in the company's success.

Pension Scheme
Our enhanced pension contribution structure gives you flexibility in saving for the future. Based on how much you save, we will match 1% more.

Full Shared Parental Leave
We've enhanced our policy so that all new parents will be entitled the same leave of 18 weeks on full pay.
This leave can be taken individually by one parent or shared between parents, meaning that if you're thinking of sharing the time off between yourself and your partner, you won't be disadvantaged financially in any way by your choice.

Real Living Wage
We are proud to be a Real Living Wage employer.

Annual Leave
Take time to relax with 25 days' holiday.

Unite Students Accommodation Discount
We provide the opportunity for employees to receive a 20% discount on uS accommodation per year. This offer extends to siblings, dependents, nieces and nephews of our employees' and their partner's family where applicable.

Health Cash Plan
Making sure we support our employees' health and wellbeing is really important to us. That's why we have introduced a Health Cash Plan for all of our employees. This plan will help enable you to access high quality healthcare for smaller health issues when you need it.

Charity Match
We are proud to recognise that our employees are frequently taking part in fund raising activities to raise money for various charities.
To support this, we will match up to £250 of funds raised (per employee) for your chosen charity each year. In addition, £100 will be donated to the Unite Foundation, for every event or activity where you raise £100 or more.
Plus, some of the other benefits we offer...

Bike to Work Scheme

Flexible Working

Share Save Scheme

Holiday Buying Scheme

Season Ticket Loans

Employee Assistance Programme

LifeWorks Discount Scheme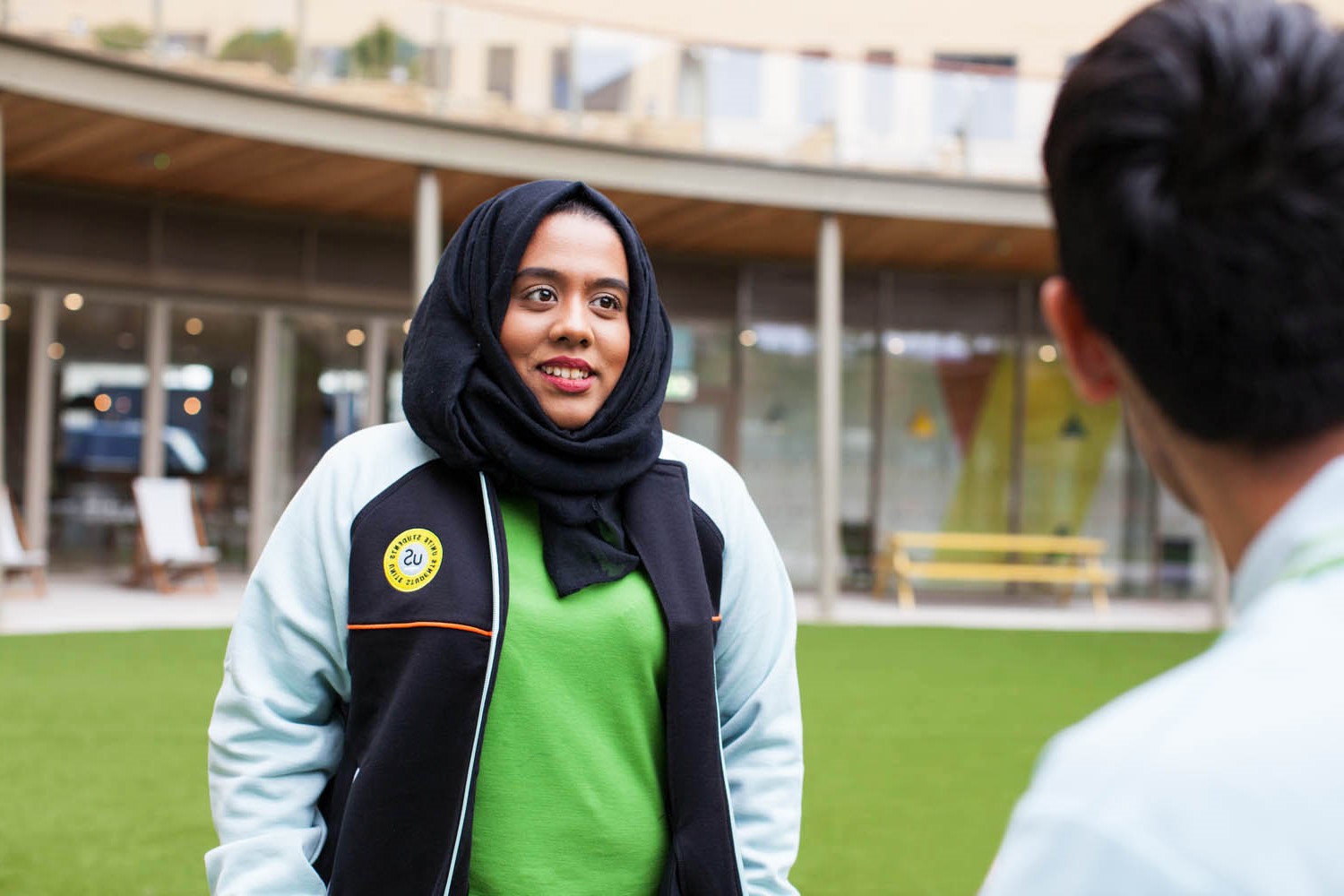 What do we look for?
We're truly defined by our people and what they do. That's why it takes a particular sort of person to work here. Someone who's always looking to make a positive difference to our students and their experience with us.
We look for people with personality, people who thrive in an environment that encourages you to be yourself, people who love making a positive impact on other people.
"Variety, passion, positive vibes and professionalism – Unite has it all!"
Our people
Maja Maciejska
Office Support Assistant
Innovation, creativity and consistent growth are an important part of success, says Maja Maciejska – and it feels great to be a part of it!
Read profile
Maja Maciejska
Office Support Assistant
Variety, passion, positive vibes and professionalism – Unite has it all! And that's what makes working here so enjoyable. The culture is dedicated and driven and although it's fairly busy and fast paced, I don't feel overwhelmed. What's more, there's a great vibe in this place.
Being able to meet so many people has given me fantastic opportunity to make amazing friendships. Everyone is open-minded and willing to help and I think that is noticed not only by employees, but also by visitors who very often compliment the office. Friendly, professional and devoted staff are key for a success! Management is very approachable and very committed to devoting time and effort towards a clear, shared vision and mission – delivering a home for success.
I love the fact that Unite Students is involved in many charity events and truly looks after its employees. What I personally find very important is that my life work balance is great and that there are so many opportunities to develop your career.
"It's great to have a set of values that you believe in and can see being delivered."
Our people
Mike Jenkins
Maintenance Supervisor
Maintenance Supervisor, Mike Jenkins, explains why the great culture at Unite Students means everyone works together to have fun – and deliver excellent customer service at the same time.
Read profile
Mike Jenkins
Maintenance Supervisor
The culture at Unite Students is very friendly and exciting – no two days are the same in maintenance and it's really fast paced role. Our two main focuses are the customers and team work – without working as a strong team we cannot deliver the excellent service our students need. We work hard but have a great culture, where having fun at work is also important. We do lots of team building activities and have many initiatives for those that go above and beyond expectations. We're regularly acknowledged for our hard work and efforts – there are Starts awards, a bonus scheme and monthly rewards, including gift vouchers.
The company sends out updates so that everyone in the business knows what's happening and where the business is heading. It's really reassuring that there are so many opportunities and the business is growing – and it's great to say that you work at the biggest and best company in our industry. There's a great deal of job security and progression, something I can personally vouch for. I joined the company two and a half years ago as a Maintenance Operative, then Maintenance Supervisor and then to running multiple cities: Plymouth, Exeter, Bristol, Bath and Swindon.
The company's values are at the core of what we do – it's great to have a set of values that you believe in and can see being delivered. It's not often that a company will put 'have fun' as one of their values, but Unite Students do because even during busy periods, they want people to want to come to work and be part of the team.
"Helping and supporting someone is really rewarding and I can't imagine being anywhere else."
Our people
Danny Boyd
Service and Safety Assistant
Danny Boyd loves working with the students in his role as Service and Safety Assistant because it's really rewarding.
Read profile
Danny Boyd
Service and Safety Assistant
I'm a Service and Safety Assistant and it's my job to make sure that all our properties in Leeds are safe for our customers to live in. We also support with customer welfare throughout the day and night, making sure we achieve the company's target of a 'home for success.'
I didn't know that much about the company before I started but I found out that they treat their staff very well – and that's been true! I began working in facilities but I saw that the Safety team was a really tight team that was well organised and managed. I joined the Safety team soon after and I like the fact that we're really good at supporting each and making sure we do the best job possible.
I really enjoy making people feel reassured. We give a good, professional service to our customers so they know they can approach any of us and we will support them. Helping and supporting someone is really rewarding and I can't imagine being anywhere else.
"It's fast paced and professional here, with a huge emphasis on team work."
Our people
Mark Williamson
Maintenance Operative
Mark Williamson, one of our amazing Maintenance Operatives, is thankful for the opportunities he gets to grow and develop himself.
Read profile
Mark Williamson
Maintenance Operative
As a Maintenance Operative, my main role is doing the maintenance across Bath and Bristol properties. I currently support my line manager in the running of the team as I'm developing myself and hope to become a supervisor soon. I joined in 2015 as I'd heard good things about the company as a good place to progress and forge career for yourself. It's an exciting place to work and I really like the fact that the company is willing to invest time into its staff and give them opportunities to progress.
It's fast paced and professional here, with a huge emphasis on team work and being part of something bigger. I enjoy being part of a team that strives for improvement every day and being part of a much bigger team giving students a home from home. Working with the students is great and I like understanding the different cultures of the international students, too.
"No matter which job role you are in, each day brings a different challenge."
Our people
Stewart Marsh
Housekeeping Supervisor
Our Housekeeping Supervisor, Stewart Marsh, explains why he's enjoying working at Unite Students for the past 17 years.
Read profile
Stewart Marsh
Housekeeping Supervisor
I'm the Housekeeping Supervisor in Liverpool. Having been with Unite Students for 17 years, I've held a lot of different roles, but I've enjoyed every single one. The working environment has always been very pleasant and there's a good relationship between colleagues, not only in the city, but nationally. From the CEO down, everyone is approachable.
Unite Students has always ensured that its employees have been taken care of, and in return the employees make sure that the students are put first and that they have the best experience possible whilst staying in our properties.
No matter which job role you are in, each day brings a different challenge and the gratitude shown by the students and their families is so rewarding.
Doing business responsibly
At Unite Students, we strive to be responsible across all areas of the business and are committed to ensure:
We behave with integrity and fairness, building trusted relationships with investors, universities and our supply chain;
We create a diverse and highly skilled workforce that feel valued and engaged;
We deliver a positive social impact to the communities we operate in and focus on improving access to education;
We cause minimum harm to the environment.
Proud to sponsor Bristol Pride for the 3rd consecutive year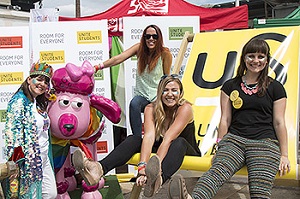 Unite Foundation
In 2012, we established our own charitable foundation. Unite Foundation provides year round accommodation scholarships to students from a background of care or estrangement. To date, it's provided 250 scholarships, working with 28 university partners.
http://www.unitefoundation.co.uk/
Diversity in Action Group
Our newly established Diversity in Action Group is made up of 40 individuals from across the business, who work to ensure that Unite Students continues to be a diverse and inclusive work place.
NUS Green Impact
Working with the NUS, we encourage sustainable behaviour in our properties and from our students. We're delighted that 24 of our properties are now accredited with the Green Impact award scheme and have 120 student volunteers working with the scheme.
https://sustainability.nus.org.uk/green-impact
FTSE4Good
The FTSE4Good Index Series is designed to measure the performance of companies demonstrating strong Environmental, Social and Governance (ESG) practices. We are proud to be accredited as a constituent of the FTSE4Good series, highlighting our commitment to our responsible business practices.
At Unite Students, we believe in doing business responsibly
Up to uS, is our strategy for achieving this
Our history
We're the largest manager and developer of purpose-built student accommodation. But how did we get to this point?
Find out more
Inclusivity
Unite Students is committed to a policy of equal opportunities in all aspects of recruitment, regardless of age, sex, marital status, sexual orientation, religion, race, colour, ethnic origin and disability. We aim to ensure equality of opportunity in all our activities, and have a positive attitude towards equality of employment.
Our teams
From customer service to communications, marketing to maintenance, property development to procurement, there's a wide range of exciting roles available here.
Our locations
Across 24 leading university cities in England and Scotland, from Aberdeen to Plymouth and everywhere in between, wherever there are students, you'll find Unite Students.